Working at Remedus
Get an inside view
Our employees are of vital importance to the realization of our mission. Every day, our people put our vision into practice.
Working at Remedus includes working in an innovative environment in which concrete effort, valuable and innovative ideas, and teamwork are strongly appreciated. We have an open corporate culture; management and the different teams consult daily. There is lots of room to contribute and strive for quality and efficiency improvements.
The variety of job positions and the growing character of our young company will offer you several development possibilities and also ensure interesting contacts within and outside our company. Remedus still has a lot of ambition and that is why we are looking for employees who excel in what they do. At the same time, we realize that the best results come from employees who are satisfied.
That is why we invest plenty in care for our employees.
Why Remedus?
Because a career at Remedus involves you putting your passion for (home) health care and health into practice and because through that, you can make a difference for patients and their well-being and quality of life.
Our people are essential to our success. Whether you are a student or a trainee, have just graduated or are an experienced professional, every employee is a vital link in our organization and every employee gets a unique opportunity to leave their personal mark on their own work, career and the health-care world.
Even more: by working at Remedus, you will be a vital link in the innovation of health care.
At Remedus…
qualitative health care at home
innovative patient-oriented solutions
every employee makes a unique and valuable contribution
passionate about what we do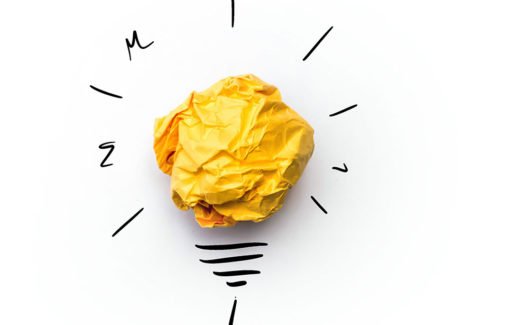 Innovations and solutions
At Remedus, we have a culture of innovation. Not only innovations concerning mobile health and therapy adherence… To us, it is a way of thinking in which we are open to new perspectives and work methods. How do we cherish this innovative spirit? Remedus is a place for anyone who loves to undertake and think ahead. That is why we encourage our employees to call the status quo into question and to think solution-oriented, past the obvious. It takes creativity, ambition and nerve to find answers to the challenges of tomorrow's health care and create the future together.
Development and teamwork
At Remedus, we believe it is important that every employee continues to develop oneself. To us, career guidance is mostly about optimally using talent, building experience and competence, and picking things up as you go along. At Remedus, whether you grow professionally or not is not solely determined by promotion. Horizontal and personal growth also receive a lot of attention. We ask for our employees' own responsibility and leadership.
At Remedus, we not only take care of our patients, health-care providers and customers, but we also take care of each other. We want to work together in an informal and relaxed atmosphere with a strong team spirit. Remedus is a workplace where colleagues help each other and the management's door is always open. The result? Close collaborations, a positive work climate ánd inspiring teamwork!
Improved health care and meaningful work
At Remedus, we believe it is very important to listen to our customers (whether they are patients, health-care providers or the medical industry) – because they are the central point in all that we do. Our customers' needs and the challenges health care is faced with today inspire us to develop ideas that can improve health care and people's lives. Every employee strives to understand and support the customer through and through, so that we are able to offer solutions which have an impact, now and in the future.
Working at Remedus
Sien Staut
As a pharmacist, I had never heard of an organization like Remedus. Strange, considering how much pharmacists have to do with guiding patients who are on non-standard medication.
But, I could not be happier to have ended up here. This dynamic and strongly growing company offers me a welcome challenge!
I love the sometimes busy atmosphere in this place. It's always about one thing: doing everything to guide our patients during their health-care program in the best way. As a team, that's not always an easy task, but being able to leave our office with an intense feeling of satisfaction is wonderful.
Remedus in one word? Unique. Unique in many ways. Working here? Pleasant. Pleasant in a lot of ways.
Working at Remedus
Veerle De Baerdemaeker
I have been working at Remedus for 2 years now and have not regretted it one moment. It gives me a lot of satisfaction to be in contact with patients and help them answer their questions. The good atmosphere and great colleagues add to the pleasure of working at Remedus.
I am proud to be part of a company that constantly thinks about what it could do more to improve and optimally guide patients at home. Remedus is a company that keeps moving!
Working at Remedus
Yanni Jenssen
Just graduated as a pharmacist, I found the job in health care that I was looking for at Remedus: a varied, interesting and challenging job position which really makes you feel like you are doing your part. You feel like you are contributing to the future of home hospitalization as well as directly improving the quality of life of patients suffering from chronic and complex diseases.
The mindset and open communication at Remedus also motivated me. A team of enthusiastic and passionate colleagues is always ready, which gives you an extra boost to come to work every day. In short: challenge, teamwork and helping to build the future!
We hebben momenteel geen vacatures.
Contact us

Monday – Friday
Closed on Saturday, Sunday and holidays