Remedus – Our values and vision
About Remedus
In 2002, Remedus was founded with a view to organize qualitative, specialized, complex health-care treatments at home. To realize that, Remedus provides the patient and his or her team of health-care providers with supporting measures.
At home, we provide the patient with medical devices or technology and we also offer related services, like education and a help desk, which is within reach 24/7. This way, the patient is able to remain in control of the prescribed treatment as much as possible and he or she can enjoy maximum quality of life.
Our integrated offer of medical technology and services supports the doctor in attendance and the team of health-care providers in their role to optimally treat their patient. Thanks to that offer, we can efficiently and timely inform them about the course of the treatment at home.
RemeCare
To realize this offer, Remedus developed the online platform RemeCare and the mobile health RemeCare app (which is linked to RemeCare), in which all relevant parameters according to home treatment are put together. The patients themselves, their caregivers and the teams treating them, are able to consult the data. This way, even at a distance, treatment can be adjusted faster to better suit the individual needs of the patient, which will then improve the outcome.
Hospitalization at home
Remedus undeniably is thé pioneer in Belgium in the field of hospitalization services at home, complex home health-care solutions, patient support programs and mobile health services.
Remedus is an independent Belgian company. In the field of home hospitalization, we have been partnering for years with all Belgian hospitals and their doctors, are working together with many pharmaceutical companies for patient support programs and with the government for subsidized pilot projects. We have consistently been growing and now employ about one hundred passionate employees.
Health-care quality
Providing qualitative health care and striving for maximum quality of life are our most important values. Because of that, in 2017, we obtained the ISO certificate 13485. In 2018, a CE marking medical device Class IIa was distributed to the RemeCare technology.
We would like to invite you to use our website to discover more about what Remedus could mean to you or your patient.
Discover what we do and whom we do our very best for
Patients
As a patient suffering from a chronic disease, you often need support and guidance. Professional service and involved guidance are the basis of our services. Remedus will offer each patient customized qualitative health care and support. After all, each patient is unique.
Health-care providers
We support patients at home with medical and technological devices in order to realize qualitative care and enable both health-care professionals and caregivers to monitor the patient's health evolution and adjust if necessary.
Pharma
Remedus supports health-care providers in providing value-based health care and improved patient results. We realize specialized, customized health-care solutions and the start-up/follow-up of patients' treatments at home, provide an innovative solution for digital medical equipment and support the medical industry with effective and efficient care.
Remedus works together with several interested parties like the pharmaceutical industry, hospitals, government institutions, health-care professionals and home health-care institutions.
Management Remedus
Tayfun Ayazoglu
Managing Director
• Develop and monitor the mission, vision and strategy of Mediq and Remedus in Belgium

Koen Goyens
BU manager Mediq-Remedus
• Daily management of Remedus, and operational management of the teams
• Koen is the driving force to make Remedus a more efficient organization in its growth trajectory.
Julie Steyt
Head of Commercial
• Develop the commercial growth of Mediq and Remedus Belgium.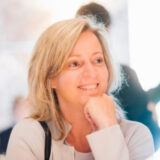 Barbara Van Overstraeten
Head of HR
• Responsible for all aspects where talent is recruited, supervised and valorised at Mediq and Remedus, both individually and as a team.
• Barbara also provides a comfortable working environment in which transparent and constructive communication can take place.
Ylberina Jusufi
Head of Operations 
• Responsible for the quality and efficiency of daily services
• Ylberina is also the first point of contact for all internal and external nurse teams

Ilse Van Brussel
Head of Carepaths 
• Responsible for the development of new innovative projects, and for the optimization of ongoing projects.
• Responsible for the configuration and implementation of new/reworked care pathways, from customer demand (hospital or pharma) to operational services.
Contact us

Monday – Friday
Closed on Saturday, Sunday and holidays